It is all about settings for the "Contact-Us" template.
Go to Appearance >> Customize >> Template Settings >> Contact page setting

Here, we assume that you already know about the assignment of the "Contact-Us" template to create a Contact Us page. "Contact-Us" template will bring up all your details from the contact page setting to display on your Contact Us page with an attachment of the Footer Callout Section at the bottom.
Means, your Contact page enabled to display all your Contact details as well as a Contact form so anyone can contact you through email. Here regarding contact form, we consider using a shortcode of Contact Form 7 plugin.
Let's see what all the required fields Contact page setting has and how can we achieve that all:
Address title: Title name of your Address
Address: Your Address
Email title: Title name of your Email address
Email: Your Email Address
Phone title: Title name of your  Phone
Phone: Your Phone number
Enter Contact Form 7 Shortcode: Shortcode of the contact form to show a contact form on your contact page
Below is the screenshot of the Contact page setting. You can see all the contact related detail fields.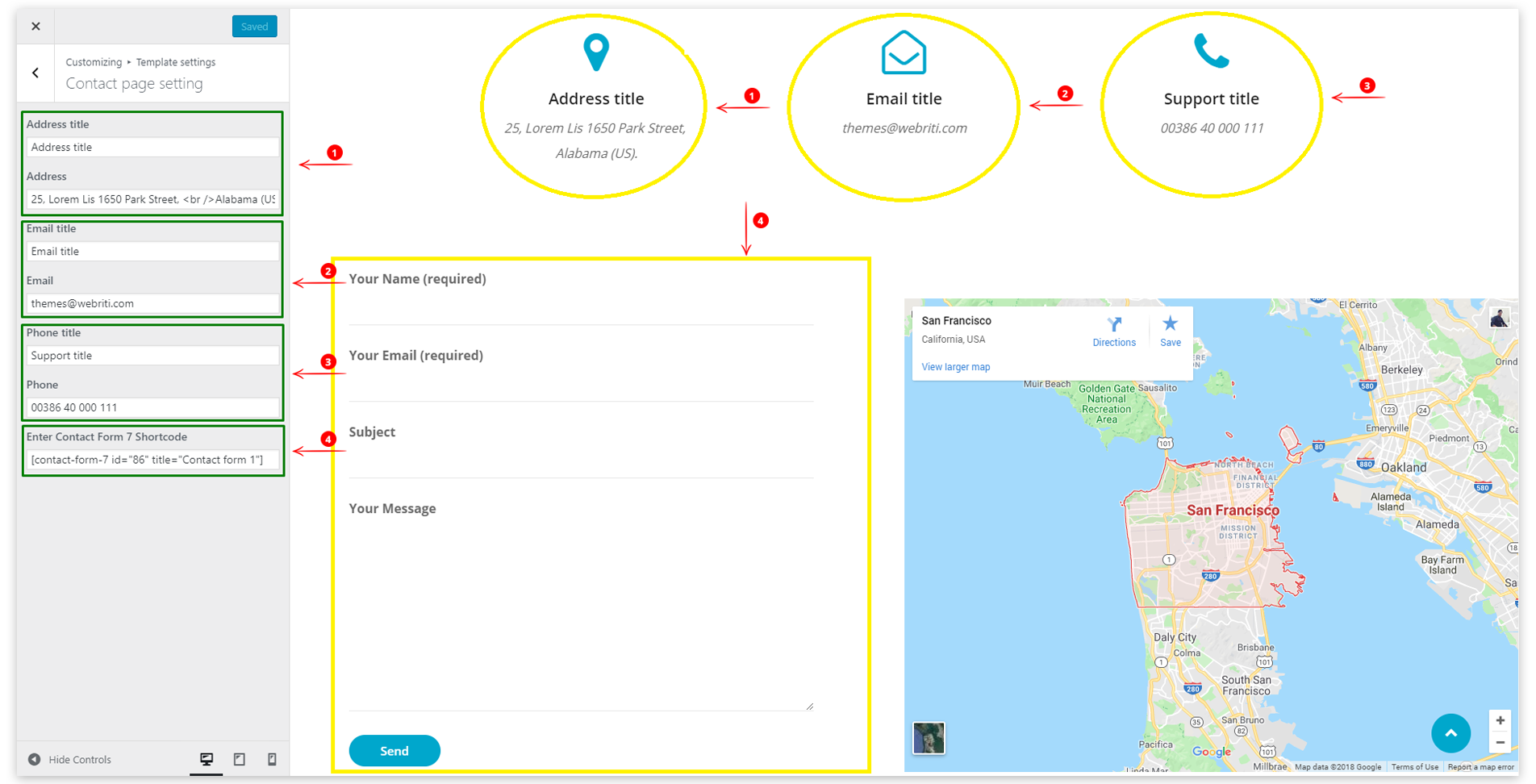 Please give a glance at the below GIF Screenshot for the best clear understanding: