This tutorial will show you how to add services on home page and service page. You can manage service setting like service icon, service title, and service description. How it looks services in Appointment Theme as live demo. See below screenshot.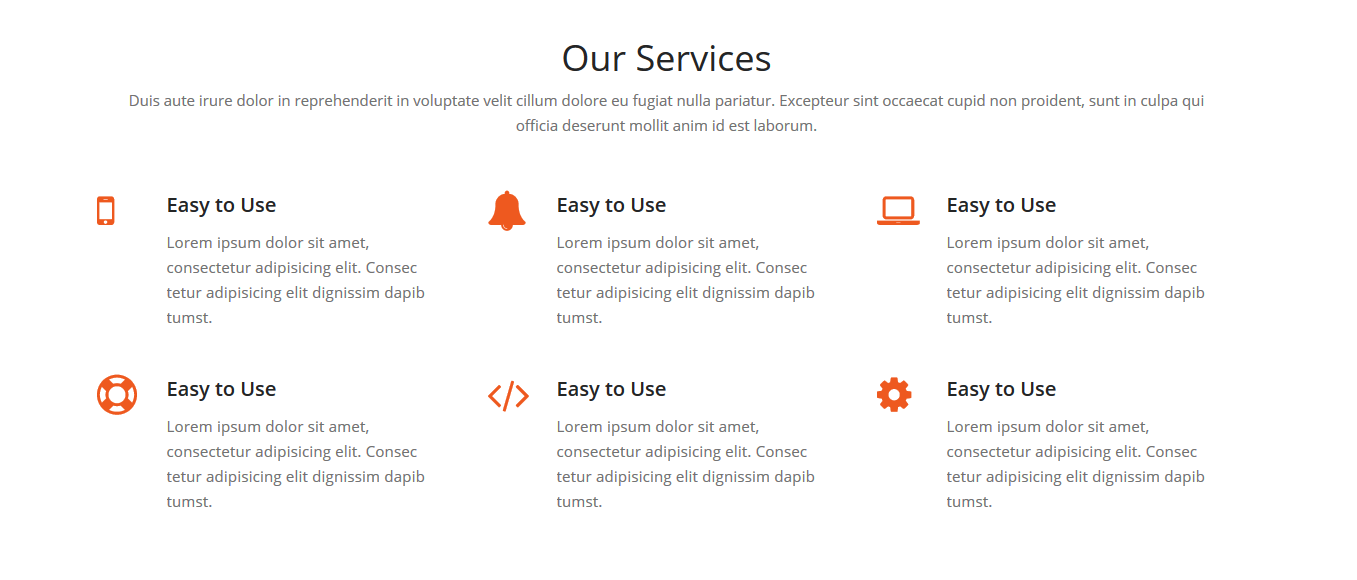 1. How to display service?
Go to => Appearance => Customize => Service Settings
Here you can manage Service Section Heading and Services Details.  You can show service title, service description, service icons and service link in the service. If you don't want service section on home page so check Hide Home Service Section and click on Save & Publish button.
2. How to display services on a page
You can also show the service on one page. For this, you have to create a page, when you create the page, select the service page and then publish the page. Now all your services will appear on one page. Refer attach the screen shot.
3. Hide Section from Service Page / Template.
Go to => Appearance => Customize => Template Settings => Service page settings

You will see 3 section on service page. Testimonial, Client, and Footer Callout can be hidden if you want to hide them. The setting is done for this. Refer attach the screen shot.